Podiatrists are university trained health professionals who are dedicated to the prevention, diagnosis and treatment of foot conditions. You may be experiencing pain in your feet, knees, lower limbs or back that would benefit from our care.
Established for over 15 years, Kingsway Podiatry is a leading practice in Perth's northern suburbs. We have an experienced team of Podiatrists who are all members of the Australian Podiatry Association and pride themselves on providing complete foot care for the whole family. Our podiatrists are also qualified in current Foot Mobilisation Techniques (FMT).
A story on this treatment modality recently featured on Today Tonight here;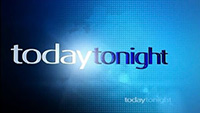 New premises
We are pleased to announce that we have moved to our new premises on the corner of Wanneroo Road and Gorman Street in Greenwood, only one kilometre from our previous location. Our new phone number is 9343 6630.